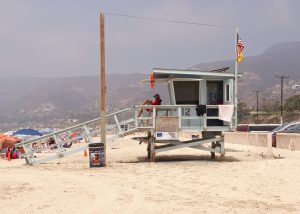 The official first day of summer is a week away—which makes it a great time to get professional coverage for your screenplay from Monument Script Services.
Most professional writers won't send a script to a producer without first having it read by a professional reader. Professional coverage gives any writer—no matter how seasoned or experienced—an essential tool to fine tune their work.
If your screenplay is ready to send to producers or agencies or even festivals—there is one big reason why summertime is the best time to have your script evaluated by a professional reader.
Everyone is on vacation
Summer is a rotten time to submit your script to studios and agencies. Everyone is on vacation. It'll just sit on the bottom of an ever-growing pile of scripts.
Instead of letting it linger there, send it off to script summer camp where it can be evaluated by a professional—someone who knows what to look for and how to fix what needs fixing. You'll get a new perspective and you'll have the rest of the summer to make it shine.
When Labor Day is in the rear-view-mirror, everyone will be back at their desks and ready to look at new material—and your freshly polished script will be at the top of the pile.
If you think your script is ready to submit, use this summertime lull to get professional coverage from someone whose fresh—and experienced–eyes can help you make it better, stronger, tighter. Get polished, professional notes from Monuments Scripts now so that you can spend the summer getting your script ready for its best chance of getting noticed come autumn.
Submit your script between now and the summer solstice (June 20), and we will give you 10% off any first-time screenplay coverage service. We offer a variety of coverage packages tailored to where you are in your writing process. Find out more here.