Brian Smith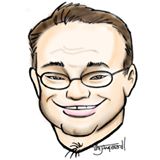 Brian has been a professional screenplay reader since 2006, and has written coverage for over 1,000 scripts and books for companies such as Walden Media and Scott Free Films. Scripts and books that Brian has read and covered include Twilight, Touristas, Nim's Island, Hotel for Dogs, and Inkheart. Brian has worked in the entertainment industry since 1999, and he has credits on 23 films and television series for Disney, Universal, Sony, and DreamWorks Animation. 
Brian is a life-long fan of good stories and he's spent years studying the techniques and principles of good story telling. He believes that great cinema and great story telling go hand-in-hand. He studied animation and screenwriting at the University of Southern California, receiving an MFA from USC's School of Cinematic Arts in 1999. With that knowledge and his appreciation of good stories, Brian gets real satisfaction in helping writers get the most out of their stories through their screenplays.
Brian was born and raised on Cape Cod and currently lives in Los Angeles, California with his wife, three daughters, and two dogs.
The Dirty Secret of Story Structure Now Streaming
Brian's recent webinar, The Dirty Secret of Story Structure is now available for streaming on Stage32.com. In this webinar, Brian teaches how screenplays and films are–and always have been–broken up into 4 acts and not 3. This webinar received 100% positive feedback from the live stream. To find out more or to stream, click here.
Contact
Contact Brian at briansmi71@gmail.com
Find me on
Find out what my customers say about me, here.
Requesting Services
Find a general description of coverage services on Services. Detailed descriptions of coverage packages and fees are found on Screenplay Coverage and Book Coverage.
To request coverage, send your screenplay or manuscript as a .pdf file to Brian Smith, with a description of the type of coverage you want.
Make your payment through PayPal. Once the payment is received, work will begin. If Brian can't meet the 72-hour turnaround time, he'll let you know.
To request an estimate for writing or research services, send a description of your project and what you need.
To email Brian, click here.
To send your payment, click here.