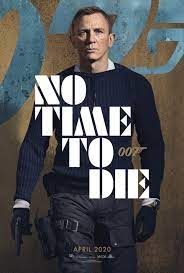 One of the consistent trends of the Eon Bond films is that the actors who have portrayed Bond often conclude their run with weak films. Whether it was Sean Connery ultimately bowing out of Bond with Diamonds Are Forever (no, I don't count Never Say Never Again) or Roger Moore's swan song with A View to a Kill or Pierce Brosnan closing his run with Die Another Day, the other actors have tended to go out with a whimper. Even though he was only in two films, I would even include Timothy Dalton in that group with Licence to Kill. So it was with great relief that Daniel Craig ended his run with a strong effort in No Time to Die. I would rank this film right in the middle of the Craig era. It's a stronger film than Quantum of Solace or Spectre, but not quite up to the standard of Skyfall and Casino Royale, but it is closer to the latter two than to the former.
What holds this film back from reaching the level of Craig's strongest Bond films is this film's inconsistency. Director Cari Joji Fukunaga in his Bond directorial debut needs to be applauded for paying homage to the series, and especially the Daniel Craig era in the way that he did. There were several notable Easter Eggs scattered throughout the story, and one line of dialogue from a previous film was given particular importance in the story with great emotional impact. He also attempted to bring back some of the cheekiness from Bond films of the past to No Time to Die with some mixed results. The fight scene in Cuba was a good example of this. There was a lot of back-and-forth banter between Bond and CIA operative Paloma (Ana de Armas) that would have fit well in a Pierce Brosnan or Roger Moore action sequence but felt out of place with Daniel Craig.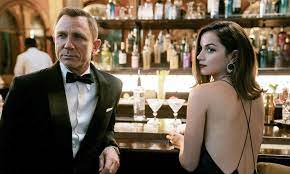 And that sequence came after a much more typical opening where Bond is led to believe that the love of his life, Madeleine (Léa Seydoux) has betrayed him, forcing them to escape from a group of armed killers. Craig is at his absolute best in this sequence. He is intense and brooding and impulsive. These are the character traits that Daniel Craig brought to the character more effectively than any of his predecessors, and the film's first 45 minutes were filled with that, but we kept getting injections of the cheekier Bond at various points throughout the rest of the film, and the results were mixed at best.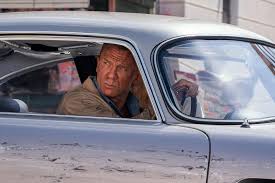 One quality that rarely shows up in Bond films is heavy emotion. Yes, there have been many dramatic moments throughout the history of the series, but you would be hard-pressed to find many moments that hit you hard with the feels, outside of the ending of On Her Majesty's Secret Service. That is not in the least a criticism of the series. People don't go to James Bond movies to be overwhelmed by emotion. They go to see these movies because they're fun and funny and are loaded with action. It is the ultimate popcorn movie franchise. That is the lane that Eon Productions has chosen for these movies over the past sixty years, and they have carved out a clear path for themselves, while also blazing a trail for many other franchises to follow.
But No Time to Die broke that mold or at least fractured it. I'm not going to give any spoilers or go too in-depth to the story, but Fukunaga did as good of a job at exploring Bond's psyche as any director in the series, and he, along with his co-screenwriters Neal Purvis and Robert Wade crafted a story and developed scenarios in which we are rooting for Bond the man rather than Bond the secret agent. Usually, the threat of a supervillain destroying the world is enough to get the audience to care, but Fukunaga, Purvis and Wade made this story personal for Bond.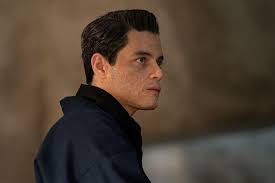 Another way in which Fukunaga harkened back to the earlier days of Bond was through the villain. The villains of the other Craig films were certainly menacing, but they were never the supervillains of Hugo Drax or Dr. No or earlier incarnations of Blofeld. They were all a part of the same culture and were looking for world domination of resources or certain markets, but there was something more personal as well. The villains of the Craig era despise Bond and have personal vendettas against him for either foiling their plans or being an obstacle for them. But none of them were looking to destroy the world in the same way that Lyutsifer Safin (Remi Malek) was in No Time to Die. Safin fits that archetype with his secret layer filled with minions and his diabolical plans to use a genetically coded biological weapon to wipe out entire populations. It is the kind of pure evil that was commonplace in earlier Bond eras and has been parodied in other franchises like Austin Powers and Despicable Me. Safin does have a personal grudge against Madeleine, but what makes him truly menacing is his desire to unleash this weapon on the world. Now, I wish Fukunga, Purvis and Wade had spent a little more time on Safin's motivation for wanting to unleash this weapon. The surface was scratched on it, but something like that needed and deserved a little more in-depth.
So in a manner of speaking, Fukunaga, Purvis and Wade flipped the script on this story within the Craig-Bond universe. Rather than giving the villain a personal animus towards Bond and allowing the audience to root for a more global outcome, we are rooting for Bond on an entirely personal level while the villain is acting out globally. There is some crossover between them, of course, but this is the case in the general scheme of things.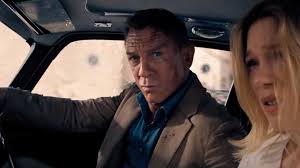 All in all, No Time to Die is perhaps the most dramatic Bond film ever. There is more to the story than whatever villainous plot Bond is trying to foil. There is a more personal story of Bond evolving as a man that is common in Craig's Bond and was practically non-existent in previous Bonds. It's a strong film that brings a satisfying end to Daniel Craig's tenure with the role.
With that in mind, a thing or two should be said about that tenure. Going into this film, Craig was holding steady as the #2 Bond of all time behind Sean Connery. Did No Time to Die do enough to vault Craig ahead of the original and to most, still the gold standard? To that question, I can answer a solid "maybe". I recently started reading all of Ian Flemming's James Bond novels, and it is my opinion that Daniel Craig plays the character more similar to the books than any of his predecessors with the possible exception of Timothy Dalton. While Licence to Kill was a weak effort, The Living Daylights is a top-6 Bond film for me and Dalton's brooding heavy performance was the perfect antidote coming off Roger Moore's utterly forgettable A View to A Kill by which time the role had clearly passed him by. Dalton brought the simmering intensity and depth of personality that Bond had in the books but still held onto some of the lighthearted nature that Connery and Moore brought to the role. Plus, he only made the two films and didn't have time to truly carve his own niche into the role. Daniel Craig, on the other hand, played the role straight for the first four of the five bond pictures he made. That's why it was so jarring in No Time to Die when he went light-hearted in the moments that he did. But overall, Craig's portrayal of the role was serious and flawed and with a touch of mystery. To me, Daniel Craig was the Bond with the most depth.
All that said, with this last film, I believe that Daniel Craig is running neck and neck with Sean Connery for the title of Best Bond. You could extoll the qualities of one over the other to me, and I would have a hard time arguing. I think at this point, and for the first time since George Lazenby replaced Connery, Daniel Craig has opened the possibility that you can now at least have a conversation over who was the best Bond.