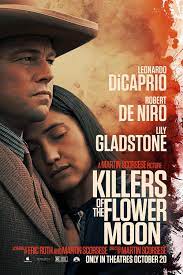 Killers of the Flower Moon might be a top-5 Martin Scorsese film. Yes, the running time pushes four hours. Yes, its placing is as deliberate as it can be. But the acting is nothing short of sublime. Scorsese's direction matches nearly any film he's ever made, the cinematography is stunning, and the screenplay is loaded with powerful thematic components and some equally powerful emotional moments to go along with masterful storytelling. Could some time been cut out of it? Probably, but I wouldn't want to be the one to decide what needed to be cut. The story is woven together so meticulously that nothing is wasted. No scenes are superfluous. Nothing seems self-indulgent or gratuitous. This is as streamlined a three-hour and forty-five-minute film as you will ever see.
That is what impressed me most about the film. It goes without saying that Martin Scorsese is one of the greatest filmmakers in the history of cinema. Many of his best films are included in lists that note the very best films ever made. He is also a director that, despite his advanced age, hasn't lost anything off of his fastball. His stories are still as compelling as they were ten, twenty, thirty, forty years ago. The Irishman was nominated for multiple Oscars a couple of years ago, including Best Picture, and it would be a shock if this film didn't receive similar accolades.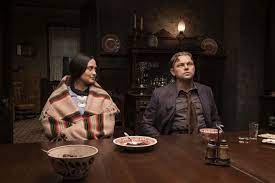 Scorsese, along with co-writer Eric Roth penned an intricate screenplay that, despite its deliberate pacing, never stops moving. There were no safe zones to get up and go to the restroom in this film. Every scene was important, and every scene was built on what came before. If you missed anything, you would be lost later on. At some point in the future, I will do a full Hero's Journey breakdown of this film's screenplay, but suffice it to say, this was a dramatic film filled with tension because Scorsese and Roth built the conflict and the drama through the slow burn of the first act and the first half of the second act until the Supreme Ordeal, which kicked off a much more intense and dramatic second half of the film. Even when the film ended, some three-and-a-half hours after it started, I was still left wanting more.
That was also due in no small part to the exceptional performances of Leonardo DiCaprio, Robert DeNiro, Lily Gladstone, and a bevy of talented actors and actresses that brought this tragic story to life. I would be shocked if DiCaprio isn't nominated for Best Actor. He became Ernest Burkhart in this film. I didn't feel like I was watching DiCaprio play a role. I thought I was watching the story of Ernest Burkhard and the terrible choices he couldn't stop making.
One point I will make about this script that aspiring screenwriters could learn from. Every chance Scorsese and Roth had to give Ernest a choice, they had him make the wrong choice. They were able to do that and somehow still allow the audience to root for him. Well, really the audience was rooting for Mollie, and she needed Ernest to make better choices, which he never did. Yes, Scorsese and Roth were following source material and real-life events, but they could have done things a lot differently to make Ernest more sympathetic, but that would have done a disservice to the overall story. I always tell writers they need to love their characters enough to put them in painful situations. That's the way to get the most drama into your story. Scorsese and Roth cared enough about Ernest to do just that, and the story is that much better because of it.
There's no question that this movie is going to be too long for some people. But I cannot encourage you enough to see it in a theater. The cinematography is gorgeous, and Director of Photography Rodrigo Prieto bent light and shadow in ways that accentuated the story and made us feel like we were a part of the scene. He also used light and shadow to express the sometimes soft, and too often violent, nature of the West in the 1920s as oil money corrupted men's souls just as painfully as the oil they discovered violated the environment.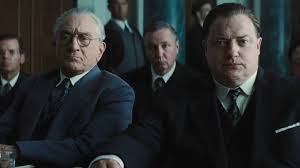 One more point to make is that, and this is speaking as a white male, it seems as though Scorsese and the rest of the people producing this film took their charge very seriously and made a great effort to tell this story with as much sensitivity and compassion as they could toward the Native American community, and specifically, the Osage people. Whether or not they accomplished that is ultimately up to the Osage and other Native Americans to decide, but Scorsese and his team should at least be acknowledged for attempting to tell this story in a way that would have been unimaginable even a decade ago.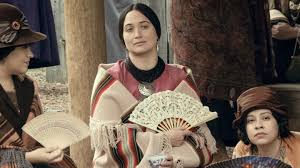 Overall, this is one of the best movies of the year. If you are a fan of Martin Scorsese, I cannot recommend seeing this movie highly enough. If you are a fan of dramatic and tragic storytelling, this is a movie for you as well. Yes, it's long, but it is so worth it. Do yourself a favor and see this film in the theater. You will not regret it.