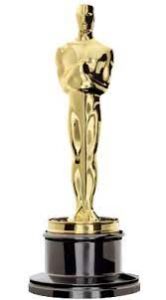 94. Tom Jones – A bawdy and Avant-garde English comedy that was sloppily made and boring to watch.
93. The Broadway Melody – The first "talkie" to win. This film demonstrated why synced sound set movie-making back by a decade or more.
92. Around the World in 80 Days – A visual spectacle that is too long with characters we care nothing about.
91. An American in Paris – Great singing and dancing; terrible storytelling.
90. Oliver! – Overall not a good film, but was nearly saved by a terrific third act.
89. The Lost Weekend – Nothing more than a makeup call to Billy Wilder for Double Indemnity not winning the previous year. There are some interesting things going on, but you need to be able to root for the main character, and I couldn't get engaged with him.
88. Gigi – This is a film with many memorable songs, but a completely forgettable story and uninteresting characters. It also hasn't aged well.
87. Gentleman's Agreement – Perhaps the most frustrating of the Best Picture winners, this film tried to make a statement about institutional anti-Semitism, but came off as preachy and was ultimately ineffective.
86. Going My Way – A nice film, but not a great one. It probably won on sentimentality, but beating Double Indemnity is one of Oscar's greatest mistakes.
85. Cavalcade – Following the lives of well-to-do Londoners from New Year's Eve 1899-1933, the triumphs and tragedies of the early 20th Century play themselves out in this melodramatic film that might have been more at home on the stage than the screen.
84. Chariots of Fire – This is one of the most overrated and least deserving of all of the winners. Vangelis' score leaves it terribly dated and the story lacks organization, drama and tension.
83. Terms of Endearment – The saving graces for this film are the terrific performances by Shirley MacClaine and Jack Nicholson. Otherwise it's little more than a movie-of-the-week.
82. Marty – At 90 minutes, it's the shortest Best Picture winner, and that's too bad, because a longer film would have allowed more development in the main relationship and more time for drama to build. This could have been a great film, but the opportunity was missed.
81. Cimarron – An epic film about the western expansion and the toll it took on the land and the people.
80. Driving Miss Daisy – Another one of the least deserving winners, considering what was nominated against it. It has very strong thematic elements about friendship and aging, but a meandering and poorly structured plot.
79. How Green Was My Valley – One of the great injustices of Oscar history was this film winning the Oscar over Citizen Kane. It's not a terrible film, and actually has some strong thematic elements in regards to capitalism, environmentalism and family. However, it's long and slow and boring and wasn't the best movie of the year.
78. All The King's Men – A powerful story about how power corrupts and absolute power corrupts absolutely as a well-meaning public servant becomes a corrupt politician as his power grows.
77. The Last Emperor – A beautiful film about the difficult transition from one historical era to the next and how it affected a simple man who was forced to live a complex existence.
76. Wings – The very first Best Picture winner, and a sophisticated anti-war piece that had some surprisingly effective special effects and a riveting story. For 83 years it was the only silent film to win the award.
75. The Greatest Show on Earth – I was actually surprised by how much I enjoyed this film. Lots of subplots, but it was mainly about the struggle to keep the circus afloat. Plus it had the added benefit of Jimmy Stewart in clown makeup for the whole film.
74. Gandhi – Bio-pic of the great Indian leader who accomplished unprecedented political change through peaceful protest. Ben Kingsley deservedly won Best Actor, and this epic film shows that even when dreams work out, they sometimes don't become what you thought they would. Despite its epic scope, the film drags.
73. Ordinary People – Robert Redford's directorial debut was another 80's Best Picture winner that felt like it should have been a movie-of-the-week. However, the performances of Timothy Hutton, Donald Sutherland and Mary Tyler-Moore give this dramatic film an ocean of emotion.
72. Mrs. Miniver – An English woman copes with the trials and tribulations of World War II, even as it comes to her very doorstep in the countryside.
71. West Side Story – A modern musical adaptation of Romeo and Juliet with memorable songs and strong performances. While it's a good film, it would be more at home on Broadway than on the big screen.
70. Midnight Cowboy – One of the iconic films of the 60's that was a metaphor for the transition and upheaval the country was going through at the time. That makes it very much of its time, and it doesn't hold up well through a more modern perspective.
69. The Life of Emile Zola – A bio-pic of the writer of J'Accuse, an essay that exposed a corrupt government and eventually set an innocent man free. It's a powerful film, but it missed out on an opportunity to make a statement about institutional anti-Semitism.
68. Moonlight – One of the more controversial winners, this is a film about finding yourself in a world that wants to define you based on how you were born. It's a deep and powerful film.
67. The English Patient – The acting of Ralph Feinnes won Best Picture for this movie. There are also stellar performances from Juliette Binoche, Willem Dafoe and Kristen Scott Thomas. Outstanding acting. Mediocre story telling.
66. My Fair Lady – A grandiose musical that pulls out all the stops. The songs are great, but the story is too long and we're halfway through the film before the story really gets going. Even the individual scenes are insufferably too long.
65. Out of Africa – Another film that was too drawn out and took too long to get going. I also had a hard time rooting for the main character, as she brings a lot of her problems onto herself and doesn't go through any real character growth.
64. Parasite – The first foreign language film to win Best Picture, this was a complex story about a struggling family masquerading as something else in order to gain access to the wealth and privilege of a wealthy family. This is a fun film until it isn't. It gets real dark real fast.
63. Chicago – The first musical in more than a generation to win, this film also suffers from a lack of characters to root for, which makes the story less compelling.
62. Titanic – This film perfectly demonstrates James Cameron's strengths and weaknesses as a director. The first half, which is mainly romance, drama and character driven is almost unwatchable. The second half when the ship starts to sink and is action driven is riveting and highly entertaining.
61. The Shape of Water – A fantasy film that was surreal and strange. At its core, it was a story of forbidden love.
60. Slumdog Millionaire – A true rags to riches story about never giving up on your dreams, no matter how low you start on life's ladder. This is an uplifting and inspiring film, although some parts are very hard to watch.
59. The Hurt Locker – A gripping and no-holds-barred look at the trauma and monotony of a soldier's life during the Iraq war, and the difficulties these men had acclimating back into regular society.
58. A Beautiful Mind – A true story of a genius code breaker and mathematician, as well as the internal demons that followed him throughout his life and almost ruined him.
57. Hamlet – Laurence Olivier produced this accessible version of one of Shakespeare's best known works. Excellent performances by Olivier and Jean Simmons help make this a film anyone could love without having to be a Shakespeare aficionado.
56. Crash – An ensemble cast with disparate stories that all come together at the end deal with racial tension and bigotry in modern day Los Angeles. This is a strong film with a powerful, yet depressing ending, and leaves us feeling pessimistic about our current state.
55. The Silence of the Lambs – The only horror movie to win Best Picture, it has not held up over time. However, it has clearly influences many of the cop shows that have dominated television over the past decade and a half.
54. The French Connection – One of the few straight action films to win Best Picture. This film had an interesting narrative and entertaining action, but lacked the strong thematic issues you usually find in a Best Picture winner.
53. Annie Hall – One of Woody Allen's signature films, this film shows depth in relationships and is ultimately character driven. It's a very funny film, but should not have beaten Star Wars.
52 The Great Ziegfeld – This is a Musical/Bio-Pic of the creator of the Ziegfeld Follies, and follows him through the ups and downs of his career from a simple vaudevillian to a man who built and lost one of the great entertainment empires in history.
51. Nomadland – A story of coping with loss. The main character has to lose who she was to find out who she is and who she can be. It's a long and slow story, but is thematically, one of the strongest winners in recent memory.
50. From Here to Eternity – This film is much more than the scene of Burt Lancaster and Deborah Kerr kissing on the beach. It's a powerful World War II drama about friendship, loyalty and love, and how to hold on to those things when the entire world is coming apart around you.
49. Rebecca – A haunting story with complex characters and relationships. Directed by Alfred Hitchcock, this film masterfully reveals only what is necessary when it is necessary. There are no wasted words and there is no wasted time.
48. The King's Speech – This is an elegant film about overcoming internal and external adversity to achieve greatness that no one expected you had.
47. You Can't Take it With You – A film that provided farcical escapism for movie audiences in the depths of the Great Depression. This film was a romantic comedy that was clever, effusive and loose all at the same time, and yet still told a tight and disciplined story.
46. Green Book – One of the more controversial winners, this was a film that was based on a true story about men of vastly different backgrounds learning about each other and learning to appreciate each other.
45. The Sting – Powerhouse actors Robert Redford and Paul Newman run a con on Robert Shaw as revenge for his killing of their friend. This film has high entertainment value and is fun to watch, but doesn't quite feel like a Best Picture winner.
44. The Artist – The first silent film in more than 80 years to win Best Picture, this film showed the death of the silent film era and one man's futile attempt to hang on to the glory that left him and would not return unless he changed with the times.
43. Spotlight – A riveting and powerful film about the Boston Globe uncovering the sexual abuse scandal in the Catholic church. An all-star cast provides powerful performances in a story that shows the dangers of loyalty and provincialism.
42. Rain Man – A man discovers that a brother he never knew he had is an autistic savant and holds the key to a large inheritance. What he unlocks instead is the door to his own humanity and suppressed emotions.
41. The Departed – Loosely based on Boston mob boss Whitey Bulger, this crime drama keeps us guessing and keeps us on the edges of our seats. Great performances. Great direction. Great film.
40. All About Eve – Another film about holding on to glory that is slipping away and finding redemption in your new place in the world. Ironically that redemption brings a form of respect that could never have been achieved otherwise.
39. Mutiny on the Bounty – A story that pits doing your duty against doing the right thing. It's a classic bit of conflict that creates a very dramatic story. It also has terrific acting as the three main stars were all nominated for Best Actor.
38. No Country for Old Men – Suspenseful and sinister, this Coen Brothers film follows a series of dishonorable characters, most of whom have just enough positive traits to be likable. If not for an anti-climactic ending, this film would rank even higher.
37. Gladiator – Ridley Scott's epic about a Roman General sold into slavery after his wife and child are murdered by a usurper emperor. This is a dramatic, action-filled and bloody spectacle that is both entertaining and thoughtful.
36. Braveheart – Mel Gibson's epic story about William Wallace and his fight for Scottish freedom from English oppression. More than your typical action fare, this is a story about the lengths a man will go to for love.
35. Forrest Gump – This is a highly episodic film that is also about the lengths a man will go to for love, and the only think that gets it to rate this high is the emotional punch that it packs, along with Tom Hanks' Oscar winning performance.
34. All Quiet of the Western Front – An early anti-war film that exposed the folly of World War I and the different attitudes between the people who stayed home and the men who actually went to fight. It's a very sophisticated rendition of the traumatic experience they suffered.
33. Unforgiven – Clint Eastwood's last western about a retired gunfighter who is dragged back into the business. This is a powerful film that uses violence to create an anti-violence message.
32. Shakespeare in Love – One of the most controversial winners, this film is a romantic comedy at its core, and sets up the story so that it is told in a parallel fashion to Romeo and Juliet. Whether or not yo agree with it winning Best Picture, you still have to admit that this is a fine film.
31. Grand Hotel – A story about lost souls, some of whom find solace in the hotel and others of whom meet one sort of end or another. It actually has a strong story with great actors like Greta Garbo, Lionel Barrymore, John Barrymore, and Joan Crawford. It's definitely worth your time.
30. The Bridge on the River Kwai – A dynamic action film about men trying to survive a Japanese labor camp and the conflicted loyalties and motivations that occur there. Not just an action film, there is enough dramatic conflict in this film to keep it interesting all the way through. This film is an example of how no one knew how to do the action/epic like Director David Lean.
29. CODA – A beautiful, witty, charming, and emotionally powerful film about a girl who is the only person who can hear in a family of deaf people. It has a classic storytelling motif of being stuck between your own desires and the needs of the ones you love.
28. Kramer Vs. Kramer – One of the most dramatic Best Picture winners, this is a film about a father starting out the story not really knowing what it takes to be a good father. Only when his ex-wife threatens to take the boy away, does he realize what he could lose. It's an almost perfect drama.
27. The Lord of the Rings: The Return of the King – The third in the epic series that closely followed the story laid out by J.R.R. Tolkien in his novel. Perhaps the least deserving film in the series to win the award, it still carries on the many strong thematic elements of the first two films. This film won largely as a tribute to the whole series.
26. The Deer Hunter – You can't go home again. That is the overarching theme in a film about a group of young men who go through the trauma of the Vietnam War only to come home to Pennsylvania and realize that they no longer know their place in the world, resulting in tragedy. This is a quietly powerful film.
25. Patton – Bio Pic of the larger than life WWII general and his exploits in North Africa and Europe, and his fall from grace immediately after the war ended. A good mix of action and drama, along with superb acting from George C. Scott and Karl Malden make this film a winner on many levels.
24. 12 Years a Slave – A film that forces us to look inwards at one of the darkest periods in our history. This is a serious film about a serious subject that is as necessary to watch as it is difficult. Be that as it may, it is an engrossing film that demands to be noticed.
23. It Happened One Night – The mother of the modern day romantic comedy, Clark Gable and Claudette Colbert light up the screen in this romp on the road and in the bedroom decades before Harry met Sally. Using lots of suggestion and innuendo, it's one of the first films that showed what clever screenwriting can accomplish.
22. Rocky – One of the more surprising winners, that is until you watch it again. The prototypical underdog story, this is a film that tells everyone they have a chance to be great and to go the distance, no matter how humble your beginnings or your current state. This is one of the more inspirational films of all time.
21. The Best Years of Our Lives – A long but engaging film about three WWII veterans who come home to the same town and have their lives intertwined as they each deal with their separate issues in readjusting to home and peace. Wonderful cinematography and direction add to the great performances of the actors and superbly written screenplay.
20. One Flew Over the Cuckoo's Nest – A film about trying to beat the "system", and helped launch Jack Nicholson to super stardom. Surprisingly this is a thinking person's film, as the thematic elements about beating the system serve as the backbone to the whole story and motivate the characters' actions.
19. The Sound of Music – One of the great musicals of all time, this film is almost two stories in one. It starts off about a nun trying to bring a family together before she becomes a part of that family and then they have to flee the Nazis. This is a compelling, entertaining, deep story and is one of the great films of all time.
18. American Beauty – A film about the images we project to hide the less attractive reality of our actual lives. This is a thematically deep film that has a lot to say yet never loses focus. Splendid acting and visually interesting production design and cinematography round this into a complete film that's brilliant on multiple levels.
17. Argo – Based on a true story of the Iran Hostage Crisis, this film helped turn Ben Affleck into someone to be taken seriously as a director. It's a serious and suspenseful film with just enough wit to keep it balanced.
16. The Apartment – The last black and white film to win until Schindler's List, this film about loneliness and the triumph of the little guy is a marvelous comedy/drama that starts out with a simple idea and becomes a complex story with many moving parts. It's funny and sad and thoughtful all at the same time.
15. Platoon – Oliver Stone's seminal and autobiographical Vietnam War film that forces us to look internally and see the divisions within ourselves and our society, as well as the disconnect between the values we espouse and our actions. This is a powerful film that should not be forgotten.
14. Dances With Wolves – Kevin Costner's epic film about the western expansion and the toll it took on the indigenous people and the environment. This is a fish-out-of-water story as an American soldier befriends a tribe of Native Americans and they learn to live together. The most dramatic aspect of this story is that it shows us what might have been just before it's ripped away.
13. In the Heat of the Night – A contemporary story about race relations in the South in the late 60's, and its timeliness must have played a part in its winning the award. It's a fine film, however, on its own merits with tense drama and a compelling mystery to solve. It also has one of the great iconic lines of all time.
12. The Godfather Part II – The first sequel to win Best Picture, it tells dual stories of the Corloene's rise to power and the current generation's desire to maintain and expand that power. The driving theme to this film is about how power corrupts and how powerful men can be their own worst enemies.
11. On the Waterfront – This gritty film showed the struggle that working class men had to deal with in the 50's and pokes holes in the Pollyanna view we sometimes take of that decade. Marlon Brando's character is a simple man with a deep internal conflict that drives this very dramatic story.
10. Birdman: Or (The Unexpected Virtue of Ignorance) – This is a film about our struggles with transition and our attempts to hold on to a past that is always remembered as being greater than it really was. This is a terrific story and an amazingly crafted film that is a worthy entry to the Best Picture pantheon.
9. Ben-Hur – An epic film that has one of the greatest and most iconic action sequences ever filmed. This is a story about revenge and how the driving passion for that is a duel edged sword that can drive you to persevere through unlivable situations, but can also be a fire that burns you up inside.
8. A Man for All Seasons – For me this was the most pleasantly surprising film. It's the story of Sir Thomas Moore and his refusal to approve of Henry VIII's divorce of his wife so he could marry Ann Boleyn. This is a complex story and a thinking person's film that requires active engagement on the part of the viewer. That effort leads to the reward of enjoying an excellent and underrated film.
7. Million Dollar Baby – Clint Eastwood's great film about overcoming adversity and persistently chasing our dreams. It's all worth it, even if reaching our dream comes at the ultimate price as long as you've squeezed everything that you can out of life. This film is tragic and uplifting at the same time.
6. Amadeus – This is a complex film about a complex character. Mozart was a musical genius but had the maturity of a child. His own inner demons and the raging jealousy of another conspire to destroy him in this dramatic, but also beautiful and witty period piece.
5. Schindler's List – Steven Spielberg's seminal holocaust film showed the small drops of goodness in an ocean of evil, and showed us how those small drops were able to triumph. This is one of the most difficult films to watch, but it's also brilliant and riveting.
4. Lawrence of Arabia – One of the most beautiful films ever shot, this was the first film to really use widescreen format to its full effect as a means to help tell the story. Thematically, this is a story of man vs. nature as well as being about man's overinflated sense of self leading to his downfall.
3. Gone With the Wind – The iconic and classic Civil War epic about a woman's search for her place in the world as she pines for the love of a man she cannot have while refusing the love of a man willing to give it to her. This film is one of the great masterpieces of cinema history.
2. The Godfather – The mob film to which all mob films must be compared. But this film is about so much more than that. It's about family and what men will do to take care of their families. It's about corruption and honor and doing what is right by your family. This is a powerful film.
1. Casablanca – This is as close to a perfect film as there is for me. The structure of the screenplay, the layers in the story and the performances of the actors make this one of the greatest films of all time.