It's Father's Day Weekend. What better way to commemorate that than to give a list of my favorite fathers from cinema.
1) Vito Corleone – The Godfather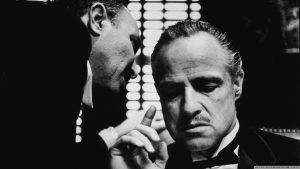 Vito Corleone is one of the great contradictory characters in cinematic history. He devoted family man who is also a ruthless mobster. He is a loving father who has no problem killing other men's sons. At Vito's core, he's really very simple. He does what he needs to do in order to take care of his family.
2) Atticus Finch – To Kill a Mockingbird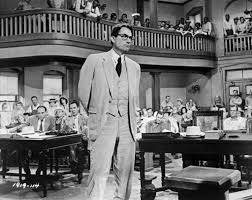 At the opposite end of that spectrum from Vito Corleone is Atticus Finch. This is pillar of virtue has high moral fiber and wouldn't dream of physically harming another human being. Atticus might be one of the most virtuous characters ever to be out on celluloid. However even with all of his virtue and strength of character he is not superman. He cannot single handedly overcome the racism of the South, and he is destined to fail at the end.  Yet, he keeps his dignity and teaches his children the right way to be, providing hope that future generations will be more enlightened.
3) Father Flanagan – Boys Town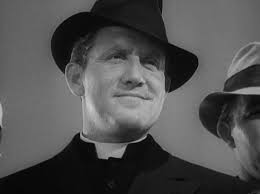 Being a priest, Father Flanagan is not actually a father to the boys of Boys Town, but he is more of a father figure than any of them have ever had. Spencer Tracy was certainly known for many roles, and many of those roles were as fathers, and this film may have been the most fatherly role of his career.
4) Guido – Life is Beautiful
Guido was an amazing character in an amazing film. Prototypical of what a father should be, he used humor and games to  protect and shield his young son from the horrors of the concentration camp to which they were sent before sacrificing himself so that his son would be saved. Guido was the father that all fathers should aspire to be.
5) Ted Kramer – Kramer Vs. Kramer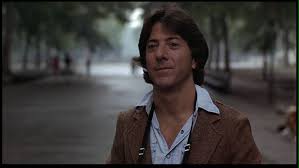 If you are a writer who is struggling to create a believable character arc for your main character then Ted Kramer is the character you should study. He starts out the film as a disconnected and overworked father who has put his career ahead of his family. He ends the film as a devoted father who is committed to the well-being of his son who has become his first priority, and is willing to lose him if that's what's best for him.
Honorable mention: George Baily (It's a Wonderful Life), Calvin Jarrett (Ordinary People), Jack Campbell (The Family Man), Billy Flynn (The Champ), Darth Vader/Anakin Skywalker (Star Wars Episode VI: Return of the Jedi).
That's my list. All of those characters are instructive in some way on how to create deep and riveting characters for your screenplay. As a writer, you can study any and all of these characters to add depth to your own characters, create well-rounded and believable character arcs, and meaningful relationships with other characters in your script.